Introduction
The Amber Project is a pilot partnership with the London Borough of Redbridge Out of Schools Settings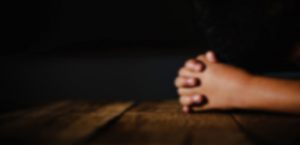 Team, the Metropolitan Police Service (Honour, Belief and Sex (crime and vulnerability) Partnership Team) and Dr Lisa Oakley, National Working Group on Child Abuse Linked to Faith or Belief (NWG CALFB).
Safeguarding lies at the very core of our work for Out of School Settings in the Borough and allows us to address and expect a high degree of accountability regardless of organisation type or size.
The Amber Project is an extension of our existing safeguarding work and is focused on enhancing the response to child abuse linked to faith and belief.
Expectations
With our pilot partners our aim is to deliver a new model that will be transferrable nationally to other boroughs and organisations, helping to promote best practice throughout the sector and beyond.
Together, we aim to provide you with information and indicators ensuring that you can more easily recognise signs of abuse and offer long-term support to children, young people and their families, and by doing so, help to prevent the escalating rise of  abuse linked to faith and belief.
Child protection – Redbridge
If you have a concern about a child and would like to seek advice regarding child abuse or neglect please contact the Child Protection Assessment Team (CPAT) and check out the information on the Council's website.
Referrals can be made over the phone or via email:
Telephone: 020 8708 3885 (open Monday to Friday, 9am to 5pm)
Out of hours telephone: 020 8708 5897
Reporting outside the London Borough of Redbridge:
NSPCC: Call 800 5000 or email: help@nspcc.org.uk
Crime Stoppers: (Anonymously) on: 0800 555 111